My Dad told which he'll purchase me a auto thus I questioned between these cars:
1-Ford F-150 RAPTOR(we have a great deal of sand inside my nation you are able to call it a sand country)
2-GMC Sierra Denali
3-Chevrolet Silverado or avalanche
4-BMW 335i
Remove the BMW nevertheless add the FORD ATLAS concept 2014 OR 2014…I reside inside the center east

Answer by Husker41
Some good options there! Where we reside, I think you'd be happiest with all the GMC Sierra Denali. Choice 1 plus 3 are moreover superior, yet I'd avoid the BMW.
Answer by Ramzi
Yo the SVT Raptor will be bad ass. Ultimate off road pickup, and 4 doorways nd certainly luxurious.
GOODLUCK
Answer by Nik
its good the ford raptor.but chevrolet silverado or avalanche i think its greater choice.And should you like a sedan choose bmw 335i or audi anything 4wd
Detroit, MI (PRWEB) May 22, 2008
Azentek, now announced it has earned the "Best Aftermarket Device" honor for the Atlas CPC-1000, the industry's initially all-in-one completely integrated in-car multimedia PC. At an exclusive gala dinner inside Detroit, Michigan, Telematics Update Magazine revealed the winners of the sixth yearly Telematics Awards found on the night of May 20th.
Every year the Telematics Awards, organized by the telematics industry's just worldwide print publication – Telematics Update – recognizes plus celebrates the key businesses which are driving the industry forward plus pushing the boundaries inside automotive plus GPS technologies. The nominated entries were judged with a selection of independent consultants plus industry experts.
The honor categories include Best Embedded Telematics Service; Best Embedded Telematics Navigation Product; Best Portable Telematics Solution; Best Portable Navigation System; Best Aftermarket Device; Best Telematics Component Solution; Best Use of Telematics Technology for the Public Sector; Best Telematics Service & Application for Commercial Vehicles; Global Car Manufacturer Innovation; as well as the 2007-2008 Industry Newcomer Award. Many of the businesses nominated for awards include Microsoft, Clear Channel, BMW, Hyundai Autonet, Magnetti Marelli, Ford Motor Company, OnStar, Nissan, XM Satellite Radio, T-Mobile, Garmin, Audi, plus LoJack.
At an MSRP of $ 2,799, Azentek's Atlas CPC-1000 is made about Intel architecture with a Core Duo processor running the Microsoft Windows Vista running program plus qualities a pretty extended list of processing plus entertainment features including voice recognition, CANbus integration, Bluetooth, AM/FM/Satellite Radio, HD Radio, CDRW/DVD/MP3/WMA, GPS navigation, built-in WiFi, and more!
"We are honored to get the Best Aftermarket Device Award for the Atlas CPC-1000 Car PC." reported John Cooper, Azentek's President & CEO. "It's a truth which folks are spending longer inside their vehicles than ever-before. On a quest to create time invested inside the auto more effective plus secure, Azentek is focused on providing we with all the newest entertainment, company tools, GPS navigation, plus automotive diagnostics functions at the finger tricks."
Precksha Saksena, Project Director for Telematics Detroit 2008 commented "The winners of the 2008 awards is celebrated because true leaders, not just for remarkable goods, and for taking dangers, backing innovation plus pioneering total industry development plus development."
About Azentek:

Azentek is an OEM of innovative in-vehicle computers for both the customer plus commercial markets, including the private labeled FordLink program currently obtainable in Ford pickups. After spending years inside the development plus testing phases, Azentek's revolutionary in-dash PC product line usually today be willing to ship inside late 2008, with qualities never-before enjoyed from any mobile electronics producers. For more info, please see http://www.azentek.com.
###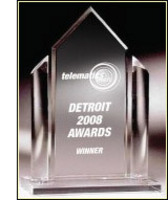 Originally asked by suicidal ice cream truck driver. Just trying to keep the tradition going.
Out of all the movies you watched in August….
1. What was the best movie you watched that you had never seen before?
2. Did you go to the cinemas? If so, what movies did you see and thoughts on them?
3. Last movie you added to all time favourites?
4. Did you rewatch any movies that you hadn't seen for a couple of months?
5. Estimate how many movies you watched in August?
Thanks for any answers have a good weekend all
Answer by Harrison Ford
Hey Gabe
1. Hmm, Akira or Sympathy for Lady Vengenace… can't choose between them
2. Nope
3. The Last Picture Show
4. I might've, I can't remember which ones they were though
5. 14
Answer by Jack Nicholson
Hey, hey!
1) The Piano Teacher, definitely.
2) The Dark Knight Rises, looved it. Loved it more than TDK but The Joker was still a better villain than Bane
3) The Piano Teacher
4) Yeah there's a few; Oldboy, Bicycle Thieves, Hannah and her Sisters, Nights of Cabiria, and City of God.. I think that's it
5) 16-18
No problem, you too
Answer by Liam
Hey Gabriel
1. Either 'Naked' or 'Heat'. I had seen Heat before but was half asleep when I watched it, so I didn't really remember much.
2. No I didn't, except to see The Dark Knight Rises again
3. Bowline for Columbine
4. Battle Royale, Se7en, Submarine, Blue Velvet, The Loved Ones
5. Around 16
You too!
Recommended: